Remembering
July 11, 2010
It's funny really, how she can't remember. Remember before, that is. Like her life's been divided into pre-divorce and post-divorce. There's only him leaving, and the years afterwards.


In the beginning, she remembers crying. The loud, selfish wails of a child, and her mother sitting beside her. The days when it was so much easier to slip into the role of just one more anonymous kid at school than to be at home and face the screaming fights with both voices audible even through the phone. The times when she'd cry to her rows of stuffed animals that it just wasn't fair. The times when she saw her friends and their happyhappy lives and their happyhappy dads and it

Hurt.

So.

Much.



Then she remembers after, when she grew up a little, and her tears came only at night, soft and hidden. The times when she took her turn to be strong and held her mother when she cried. Remembers being sprawled in bed, looking out the window, and swearing on everything that she would run away and join a freaking convent before she would do this to her own kids.


The way she dealt with it might have changed, but the hurt never did. Small, compared to the kid's who's parents were in jail, or dead, or alcoholics who spent their days nursing hangovers, but it was all she knew, and it was all that made her.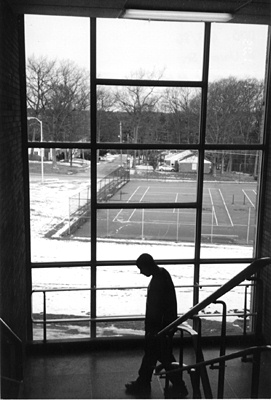 © Justin L., Leominster, MA