water
June 2, 2010
it's my secret spot. nobody knows about it but me, at least i hope. it's perfect. you can hear the silence as it cuts through the air, you can smell the silence. if you use your imagination, you can even see it. and most of all, you can feel it. it's the only completely silent place i know, and the best place to think. or to sing. my voice...any voice, cuts through the silence like a knife through soft butter. but my voice is the only one who feels the silence, the only one who wraps up in it like a soft, warm blanket. any sound, a ruffle of the leaves, a song of love, a song of sadness...echo's around the empty water. the water is always silent. no fish, no bugs, nothing to disturb the perfect, perfect stillness.
the water is clear.
clear, clear aquamarine blue. the bottom is lined with smooth, round rocks. No sand, only rocks. not sharp rocks, no, nothing that would ruin the peace. there are so many different colors. Blue, green, yellow, orange, red, purple, black, white. smooth , round and oval rocks. on the soles of your feet, silky smooth rocks. cool, heavy rocks. the water, the water is perfect. The day the air is warm, the water is cool. The day the air is cool, the water is warm.
when it rains?
bubbles fill the top of the water after every little drop hits the surface. drips of water, circling you. everything you see is water, everything you hear is water, everything you feel is water, everything you smell is water, everything you hear is water, everything you taste is water, everything is water. it caresses your skin, splats on the rocks leaving little dots for decoration.
hold your breath.
when you go under, take a deep breath first, because once you go under, you'll never want to come back up. the silence under the surface is nothing compared to the silence above. it pierces, it's so quiet it almost hurts, but it's amazing. nothing like you'll ever feel again, nothing like you've ever felt before. its indescribable, the silence. the water, it understands you. if you're sad, the water is sad. the waters tears, your tears, and it doesn't matter. if you're happy, the water is happy. bubbly, excited, jumping with happiness and love and joy.
silence.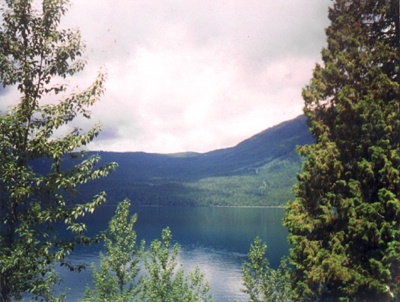 © Chelsie T., Phoenix, AZ