My Life As... (Jane) Part 2
May 27, 2010
Not watching where I was going, I thumped into a girl heading for the door to Lincolns counselling office.
"Sorry," we said in unison, picking up each others fallen belongings.
"I'm a bit of a klutz," I laughed, handing the stranger her book, by Catherine Lonestead, my favourite author. "I see you like Catherine's work."
"Yeah," she murmured sliding her hand over the cover. "I especially love her original best selling book: Alone in the Dark."
"Wow," I gasped, "That's my favourite, too!"
She chuckled and held out her hand, eyeing me carefully. "I'm Agatha, Agatha Penshurst." That rang a bell.
I shook her hand and replied. "Jane Jeffery. Uh, have we ever met before?"
"No, I'm sure I haven't seen you around, I mean, because I'm from California!"
"Oh, well, I had this strange feeling when I shook your hand, that I knew you!"
She took a quick glance at the clock. "Im sorry," she ran towards the door and called out. "I'm late for my appointment!"
I waved goodbye and headed in the opposite direction. This strange encounter with this stranger really made my head spin; there was something about her that made me feel a little sick. She looked so similar to aunt Lucia that it was incredibly strange.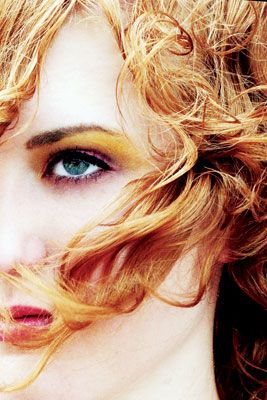 © Rebecca B., Marietta, GA