What the World Has Become Today
May 23, 2010
Last week I met a young boy, no older than 6 or 7. How I met him was the most despicable thing, he was sitting in an alleyway in downtown New York shivering from the cold raining pouring on us. I took him home with me and made him take a shower. He then sat down with me on the rug of the living room floor, next to a blazing fire.
At first he didn't say anything but then he looked straight into my eyes and told me the most horrifying thing. When he was 3 his mother was using her body for extra money. She was barely paying her mortgage and was about to lose her home. Well she came home one evening and passed out. He called 911 and brought her to the hospital and threatened to take her him away.
She in turn broke out of the hospital with him and started to live on the streets, three days later, she started to go a bit loopy and his stomach started to churn like crazy. His mother finally cracked 6 days later and jumped out in front of an incoming bus right in front of his eyes.
The police arrived and found the boy and then placed him in Child Care Services who then placed him in a orphanage. In that orphanage he was beaten by older kids, till he was literally black and blue. He was finally taken out of that orphanage a few months later and into a 'nice' family. They treated him as a servant barely feeding him but they did give him a education, thankfully. Finally he ran away and a nice old woman found it and took him to her home.
He lived with her for many months; she was probably the nicest person he ever met. She sent him to school, made him cookies, and sweaters, and all the things normal parents would do but she soon died, and he was put back into the orphanage, lucky for him the boys who had beaten him up were gone with new families of their own. Finally he had enough in the middle of the night he snuck out of the orphanage and onto the streets he stayed there for 3 days and nights, until I found him.
One thing he didn't tell me willingly was his name. When I finally asked he told me it was James, but he prefers the name Jimmy. I told Jimmy that he could stay here as long as he liked and won't have to worry about anything bad happening to him again. My mother came back home a few days later from her business trip, and met Jimmy. Now today we stand in the adoption center my mother signing the adoption papers and myself giving Jimmy a big welcome into the family…
17 years later….
Here I stand, my husband standing next to my brother, and myself standing next to my soon to be sister. I swear today is the most second most joyous day of my life, next to my own wedding. Today my little brother, who had seen so much as a child, stands there with the love of his life. Isobel is a wonderful person, and they will make each other happy. They both followed their dreams, and both had good structural jobs, so they won't have to worry about financial problems.
Though with happiness comes a little grieving, as I remember that Jimmy wasn't the only one who suffers of these kinds of things. It just made me sad but I couldn't be sad for too long, I mean it was my brother's birthday, but as they kissed, I wonder is this what the world has become today?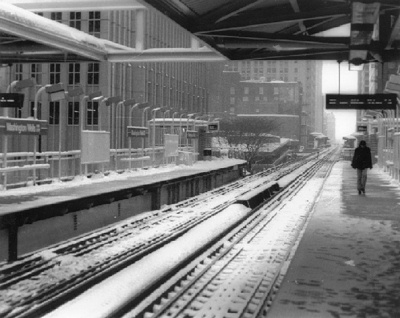 © Al J., Mt. Prospect, IL