all I can see is cold
May 7, 2010
All I can see is cold. Cold manifested in every form possible, from the icy silence of the world tonight, to the biting wind slicing through every layer I'm wearing. It's welcome though. The cold, I mean.

I'm staring at the ground, the tops of my "borrowed" combat boots stirring up miniature whirlwinds of snow with each step I take. Strands of eskimo-black hair hang over and around my face, trapping unwary flakes. My fingers (stuffed into my pockets), my toes (hidden beneath two pairs of socks and thick boots), my face (drawn into the warm familiarity of my jacket's hood as far back as it can go). All frozen and numb. I lift my downcast eyes and survey the houses with their garish, snow-covered Christmas lights, the warm glow pouring from occasional windows, and feel worlds apart from their safe comfort, safe joy. A vengeful pleasure enters my steady pace as I rip ragged furrows in the unbroken snow ahead, crunching in protest beneath the force of my steps.
I walk for what my watch declares half an hour, but time seems to have ceased obeying any semblance of order; the minutes have stretched into an eternity. I turn, and look back. The curve of the street has erased the house from view. A shudder passes through my body as I tilt my head back, undecided and unsure. I peer into the clouds as if the flakes spiraling down from a flat gray, sky holds the answer to my predicament. Nothing.

I let out a breath I hadn't realized I was holding, and broke the silence around me.

"Guess today won't be the day I leave this damn place." The whispered words sound strange formed by my frozen lips.

And perhaps something has changed inside me, because the cold stillness of the world seems to have reflected itself onto me. Meticulously, I retrace my steps back to the house. Someday, I promise myself, I'll make it out of here.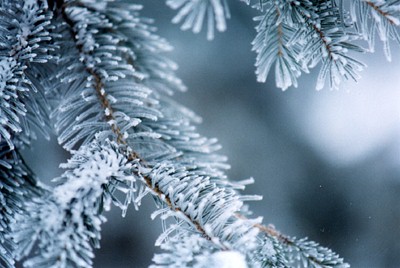 © Allison S., Eau Claire, WI