Orphaned
April 22, 2010
I could feel the intensity of the heat on my back as the fire roared behind me. It wasn't my fault the fire started. It wasn't my fault my little brother, my mom, and my dad, were all trapped inside right now. I sat here on the curb outside my house. It seems like I should have done something, but there was nothing I could do.
The screams of my family burning to their deaths was not something I had wanted to hear, so as selfish as it seemed, I pulled out my ipod and tried to let my mind wander. I couldn't face my house, look at my life as it burned to the ground, saying goodbye to every hope for a decent future.
There was no way to avoid the concept I simply couldn't grasp. The truth was buried in the back of my mind, I did my best to escape every emotion I was feeling. I didn't not cry, I didn't scream, I didn't even pray to god. I sat in silence contemplating the very truth of my new life.
I was an orphan.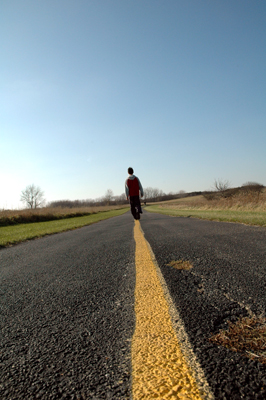 © Seita O., Palatine, IL