Shades of Grey
April 13, 2010
Hazy smoke fills the train car. At the front a man hawks glow in the dark stars. Talk and laughter fill the air. There is a sense camaraderie here. We are all going to the same place in the same fashion. We uncomfortably sit on the same wooden benches and breath the same sweaty, smoky air.

The train pulls into a station. A boy gets up, making his way to the front of the car. He wears a baggy, grey sweater that looks about six sizes too big for him. He walks slowly. I can't quite put my finger on why he stands out for me but he does. As I watch him he becomes more and more out of place. As he steps onto the platform he draws his hands up into his long sleeves against the brisk spring air. The sweater seems to fit him better as I look on. It doesn't get smaller it just...fits.

The train pulls out of the station. As it begins to gather speed I turn for one last look at the boy. Pressed up against a chain link fence he gazes out over a construction site. It is the single loneliest thing I have ever seen.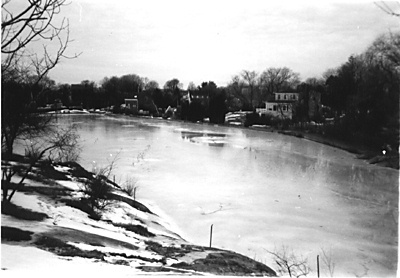 © Leni K., Marblehead, MA