Gates of Heaven
April 4, 2010
What would happen if one day you had gotten a phone call and from that moment on you would remember it for the rest of your life. What if it would have impact your life so effectively that all of the scientific facts and knowledge that you were taught would challenged the way you normally would think and live your everyday life. That happened to me. My name is Carla Asterto, I'm 17 years old, and I work at my parent's supermarket. It's a small supermarket but all of the locals love every bit of it even our famous deli sandwiches. That one Saturday felt so normal like any other Saturday would. I was working at the front helping a nice old lady with her groceries when my mom tells me my friend Oliver's parents were on the line. I picked up on the line expecting for them to tell me happy birthday when I was hit with the most tragic news.
"Carla, Oliver was attacked and was shot near the heart and is struggling to hold on. We're at the hospital right now. Please come quickly!"
"I will Mrs. Gift."
I rushed out of the store without letting my mum know I was going out and ran to the Honda that needed a new paint job. The car started as I hoped for due to the fact the car was bought very used and would often not start. The drive to the hospital was and hour away that felt like eternity. I felt like I was battling against the grim reaper from taking my dear Oliver's life as I drove down the freeway. The radio didn't help at all cause all of the songs reminded me of him when we were in elementary school playing on the school grounds. The tears beaconed to come out but I held them back.
When I finally got there I jumped out of the car and left it parked not right way and rushed into the emergence room. Mr. and Mrs. Gift were there sitting in the plastic chairs as he held his wife crying.
"Mr. Gift! How is Oliver so far?"
He looked up to me with tears in his eyes that I have never seen before. Those tears hit me hard with the truth that I so wanted to be a lie.
"No! He can not be..."
"Yes Carla, He's with the lord now." Mr. Gift choked out the words. "He just passed ten minutes ago."
That's when my tears had won the fight. They came out of ruining my makeup but I didn't care anymore, I didn't care if people were looking at me, my friend who was always there for me had died! I fell into the chair next to me feeling lost, angry, sad, and defeated. I wanted to yell, curse, and scream at god for not keeping Oliver alive. I stayed there in that cold plastic chair crying for another ten minutes remembering the times we spent together in class goofing off, doing homework, watching movies, even the fights we had that was made up. I didn't want to stay in the waiting room for it held the eeriness of death but also didn't want to go back to the supermarket.
For a second I thought I felt a gush of wind that smell like spices and heard a gasping of air. I thought I was going mad until I heard a sound of running feet coming towards me. I looked up though my eyes were blurry from the tear but was able to see a nurse wearing poor bear scrubs rushing towards us.
"Mr. Gift?"
He looked up from his weeping companion. "Yes?"
"Sir, it is an amazement to me how this could happen even when it's been thirty minutes but your son has just came back to life."
"What?!" we all said.
"He's heart just started pumping at a regular pulse and is breathing. Right now we're just watching him but you are permitted to see him."
"Can we see him now?"
"Well it will be a few minutes but yes in a few minutes you can't."
The nurse went back through the white double doors and the room fell silent to my ears. My heart was bubbling up with joy and happiness! I just wanted to dance all round the waiting room but restrain myself so I wouldn't make a seen but instead stood up and lift my hand above my head towards heaven and thank god. Some people were looking but now I didn't care. I didn't care if the whole world saw me sticking out in the middle of the waiting room thinking that I was some weirdo that was in to see the doctor, all I knew was I was overjoyed to know that my best friend is alive and will stay with me. When the nurse came back to take us to see him which they moved him to the ICU I was too excited to speak. Oliver looked a little pale still but had the flesh color showing. His bob brown hair cut was flat and his green eyes show kindness and love. I stood in the back of the room for a few moments to let his parents welcome him back into the world. His mother keeping on kissing and hugging him but he didn't resist, it looked like he was glade too. After standing there for about ten minutes he looked at me and realized that I was there which was normal for him but at lest he didn't forget me I thought. Slowly I walked to the side of his cold metal bed.
"Hey, glade your back."
"Me too."
Oliver held my hand to his face and he looked into my gray eyes.
"I saw the gates of heaven and angels standing in front of it. it was so beautiful just like you are." said into my eyes.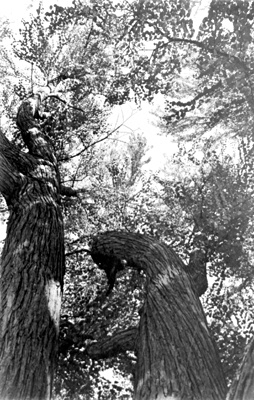 © Tim K., Marblehead, MA