Why Why Why?
November 24, 2009
Cailey was crying. Cailey was crying hard. Cailey had tears streaming down her flawless face, and was hiccupping from deep within her, loud sobs escaping from her. It was raining outside as well, and the thunder and torrential downpour seemed to bring across Cailey's mood perfectly. She was lost in the world of her agony, and in this small, limited place there was nothing besides the pain in which she was drowning. She'd always known about death, of course, and she'd known about the consequences of your actions, but never, never had the two combined into something quite so startlingly real.
Death is terrible enough, if you combine it with years of self-blame and guilt it becomes completely impossible to handle. Cailey was dealing with that now. The whys and what-ifs pounded loudly inside her head, not allowing her to think of anything else. Why, why, why? The worst thing about the whys and what-ifs in life is that there is no way to answer them, so they just continue. Why, why, why?
Cailey remembered the first day she could definitely say must have been the beginning. It was a divider between one life and another, though even now she could not see it. As cliché as it sounds, the day had started like any other, and at first Cailey had no idea what it would turn out to be.
It began in the place that was almost Cailey's entire life. The place she spent more than 50 hours a week. Where else but the high school? Cailey was popular, and involved in many activities. Cheerleading, student government, tutoring, and all the obligations that came with them.
"Cailey," he said, coming out from behind a pillar in the courtyard. "Hey. I'd hoped I would be able to catch you!"
She looked him up and down, and trying to withhold the sigh from escaping, she looked him in the eyes and said, "What? There's nothing I can do about it, you know that. I wish you would stop talking to me, it's creating reason for the other girls to gossip."
"I am sorry about that. The gossip, I mean." He said. "But you know that what you just said, what you have been saying isn't true. You can help her, and you know it."
Now Cailey's gaze slipped, and she ended up staring at his worn converse sneakers instead of holding on to any power she may have had. She was still looking at his shoes when she said, "I'm sorry. You know I'm sorry. Please stop talking to me."
Even though she couldn't look up, she knew his stare must be boring holes into her head as he didn't relent and drop his eyes. After an eternity of silence he said quietly, "Okay. Okay. You may not believe this now, but I will leave you alone. I've given up on you Cailey, but I'm never going to let it go."
She did believe him. She knew him well enough not to doubt that in circumstances like these he would always keep his word, not matter what. But she did not say that, she turned around and walked in the opposite direction.
That was the beginning. That brief conversation. Or was it really? Because there were situations and circumstances that caused that conversation to take place. And before that there were more reasons… It was a never ending chain of events. There really was no beginning, or even any end. Except there was death. Death was the only end.
"Cailey. Please."
"Cailey. Don't."
"Cailey. Cailey."
These were voices, echoing from the past. At this point she hated her name. People always seemed t o use it as a guilt-trip. As an incentive. As motivation.
"I can't do it." She whispered. "Cailey! Cailey, I can't."
"Yes you can." Cailey encouraged. "Anyone can, it's not that hard. Come on now. One...Two...Three!"
It was the adrenaline rush that cancelled out the fear and replaced it with awe and wonder. Cailey didn't scream and neither did her friend. When it was over they only smiled at each other, their victory was celebrated silently.
The tears kept falling. Cailey had to wonder now if they would ever stop. At the moment it was still shock that brought them on, she wondered when the dull ache in her stomach would change to a stronger, sharper feeling of pain.
"No!" he said. "No!"
Cailey laughed. "Would I lie?"
He laughed too. "Yes. But I believe you. Are you sure?"
Cailey nodded.
This was one of the what-ifs. What if Cailey had pretended to have been joking? What if she had ignored his offer? What if, what if, what if.
"It will make you feel better." She said, making her voice sound as attractive as possible. This was easy, after years of practiced lies.
"I don't believe you." Emily said, but reached anyway.
"Yes you do." Cailey encouraged. "Yes you do."
Why was she so stupidly egotistical? Did she really think the destruction of life was a good thing to suggest to someone who was supposedly a friend?
"Oh no." Ashley said. "Cailey, oh no, oh no!"
"What is it?" Cailey asked, and then looked down. "Oh…Oh…" she could barely get the words out. She wanted to throw up. "What happened?" she asked herself.
Why?
"Oh Lord, Cailey, what did you do?" Her Mom moaned. "What? How?"
"I'm so sorry Mom." She said, but did not give an answer.
Looking back, she realized how brainless she had been. Did she know nothing at all about the world? Did she really think that as a silly fifteen year old she knew what was best for others around her? She didn't even know how to take care of herself! Her goldfish always died, and her hamster escaped its cage, but she thought she knew how to fix her friends, and all of their problems. She was stupid. So, so stupid.
"It's okay; I've done it a thousand times! You won't get caught, and you'll feel better afterwards."
"Gosh, you're such a prude. Get a life and do something for once!"
"Trust me, it's the best way."
What if?
"Sure, I know how to do it!"
"I have a suggestion about how to make it better."
"What if we tried something new?
And then she was back, remembering something more recent.
"Are you Cailey? I'm so sorry sweetie, she's gone."
No, no, no.
"It's your fault! You should never have done that. What were you thinking?"
No, no, no.
"When did this start?"
No, no, no.
"You killed my daughter! Die, you witch, die!"
No, no, no.
Cailey was pulled back. She was still crying, but the rain had stopped.
Why, why, why?
She didn't have an answer.
What if, what if, what if?"
Everything you do has a consequence. Make wise choices.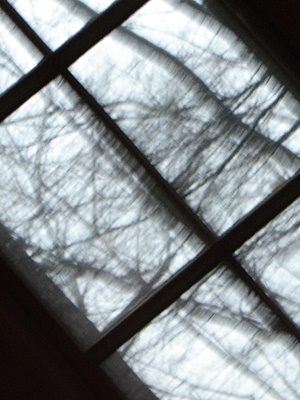 © Claire H., Boxford, MA