Enough
October 5, 2009
Catherine walks down the stairs mindlessly to the living room. Her older sister, Candace, sits on the sofa, coffee in one hand, magazine in the other. Her eyes scan the pages frantically.

Catherine stops and watches her sister. She doesn't understand how she can waste her money on what's in her hands. Ever since she turned twenty she had changed. Too girly, Catherine thought. She heaved a sigh.

"Can you not do that," Candace scoffs. "It's annoying."

Catherine was so sick of her sister. All she did was read magazines and criticize her.

Candace's eyes point to the clock above the front door. Five o'clock. Their mother pulls into the driveway.

"Catherine!" she calls before she steps over the threshold.

"Here," Catherine says without enthusiasm.

"Where's your brother?"

"Aidan's at a friend's house."

"He didn't tell me he was going there," she roars.

"He told you this morning before school," Catherine explains.

"Go pick him up," She says as if she hadn't heard her comment.

"Candace can. She's not doing anything."

Still she doesn't seem to hear. She walks into the kitchen without another word.

Catherine was about to scream as she grabbed her car keys. Just yesterday her mother had blown up at her for not doing her chores after school. And the day before she wouldn't talk to Catherine because of the C+ she had gotten on her math test. It seemed as if with every passing day her mother became angrier with Catherine.

Catherine sped down the road faster than needed. Frustration ran through her as she gripped the stirring wheel. She wasn't going to pick up her brother. No doubt about it.

Catherine pulled into a dirt lot. She had found this place with her boyfriend a few months back. She went here to clear her mind at times like these.

She walked out to the middle of the grass and sprawled out on her back. No one would see her in the tall grass.

What would happen if her mother lashed out? What if she hurt someone? Would Catherine call the police? Would the police even do anything?

She couldn't handle all of this anymore. Her family was broken. Her father nowhere to be found, her mother's continuous temper, Candace's sudden change in style and attitude. It seemed like there was nothing she could do.

A half an hour of mindless thinking had passed. Her mother wasn't going to be happy with her when she got home. But she didn't have to go home. She would be eighteen in a couple months. She could try to figure out something with her boyfriend. She could help, couldn't he?

But Catherine couldn't do that to her brother. She wasn't going to leave him with her mother and Candace.

Catherine sighed. Her decision wasn't going to be easy. She was torn between two things that would completely change her life. Catherine laid in the tall grass, car keys in one hand, nothing but air in the other.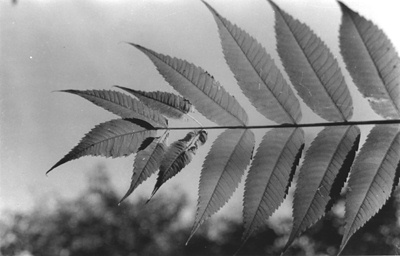 © Liz C., Marblehead, MA