He e love of his life because he was afraid to live his own
September 23, 2009
She shakes him in excitement attempting to wake him
He turns his shoulder to her not wanting to be bothered
Married for four years now jack and Marie never went on a honeymoon
Never been on a vacation
Never left the house
She was tired of the everyday routine
She would work days at the local diner
As he would work nights at the post office
Work consumed their lives
Marie was ready for a change
But jack apparently wasn't
Because of their work shifts they rarely saw each other
And when they did one or the other was too tired to socialize
Marie didn't realize this is what married life was like and if she did she wouldn't have put herself in the situation.
But it was too late
She was in it for life
Jack had a different viewpoint
He was very to himself
Often needed his own space
Which is the reason jack and Marie slept in two separate beds
In two separate rooms.
Growing up poor he never saw the world, or even the outside of little rock, Arkansas
So he never had the desire
He was a blue collar American who made his money and enjoyed his home
He was not the traveling type
When jack and Marie did have their rare conversations they were mostly arguments about them not doing anything or going anywhere.
Marie always brought up the point that you only get one life so you have to live it
And jack always replied with this is how he chooses to live his life.
Another year went by
The only time jack and Marie went out together was for trips to the grocery store or the doctor's office.
These weren't Marie's ideas of a road trip.
But they were more than enough for jack,
Marie had endured more than she could handle
She came home from the diner and saw jack lying asleep as she'd seen so many times before
She quickly packed all her belongings
Then she pulled out her pen and notepad she was still equipped with from work
She usually used for writing customers food orders like

Eggs (scrambled)

Steak (well done)

Or enchiladas (sour cream on side)

But she was using her notepad for a much different reason
She needed to show jack her frustrations
Due to the small size of the notepad she had to keep her message short
So she wrote him a letter that read like this:


"Jack it has been five years. Five long years. You don't want to take me anywhere or do anything. I don't want to live the rest of my days like this. I love you, but I can not live like this any longer. Goodbye."

She took the keys to her pickup truck left her home and never looked back. She boarded a plane to an unknown destination and was she was gone, never to be seen again.

Jack finally awoke
He called out her name wondering if she had returned home from work yet.
He wondered into her room as he looked on bewilderment as he noticed all her stuff was gone. He looked down onto her night table where he read the letter.
Reality set in as he finished reading the letter
He realized he lost the love of his life because he was afraid to live his own.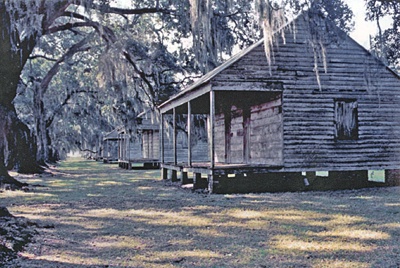 © Jacques L., Reserve, LA