The Mountains
September 22, 2009
The mountains were barely visible through the clouds; the day was cool with a slight breeze. The river ran gushing thousands of gallons of water past per minute. The Evergreens towered well above the ground, creating a safe haven for all the birds and squirrels that lived here.
This morning was calm until my accident; I was trying to be really carful. My roommate tried to tell me that the rocks would be slippery, but I didn't even pay the least bit attention to her. I had a dream to climb every mountain; the feeling of being on top of the world's tallest peaks was unbelievable. I had the dream of climbing the tallest mountain in this range but that dream would never come true anymore. All because of my accident; I placed my boot in a crevice on the base of the mountain. I lifted my arm and grabbed for a ledge when the rocks beneath my right boot crumbled, my right hand slipped on the smooth wet rock, and soon after my left hand left contact with the mountain sending me fourteen feet to the deadly river below.
The river rumbled, and gurgled and swallowed me up. I screamed out in terror but my mouth filled with the crisp, chilly water. I was swept away, down the fast flowing current, there was no possible way to get out, I was alone and going to follow the current. I closed my eyes, life was over, death was here and calling my name, I listened, and slipped away.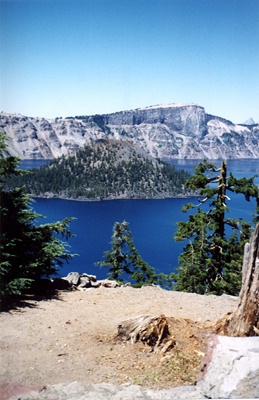 © Kristy H., Willow City, ND