Painful reality
August 5, 2009
Dear Diary,
I woke up this morning, staring at the ceiling. "I hate reality," I said to myself as I stifled my sobs and held back my tears. I wished I could fall asleep forever. Fall asleep and never wake up. Live forever in the land of my dreams. Because even my worst nightmares are better than my day-to-day life.
Yesterday the popular girls had made me burst into violent sobs, relentless tears. In front of the entire cafeteria.
The demons were the singers in a band called Angel Girls. It's nothing but a misnomer.
After Clara and Claudia made me into a public joke, my boyfriend broke up with me. And He couldn't stop laughing as he said, "I can't be seen with a dork like you anymore. It's SO over!" Then I started to cry again. "B-but, I-I thought you loved me," I said, my bottom lip quivering. "Told you I was a good actor," he shrugged, walking away.
I dried my eyes with my sleeve and concentrated on getting my books and getting to class without another breakdown. I didn't shed a single tear until I was in my own room, behind a locked door.
This is no fairytale, there is no prince, and I'm certainly no princess. This is reality, the painful truth. I've been living in the lie that is dreamland. "This is my wakeup call. Time to wake up," I thought to myself.

Months went by. I didn't wake up. I just shut myself out from the world. I became a zombie to avoid the pain of life, and by doing so, I stopped living.
Don't do what I did. Life hurts, but that's what the silver lining's for. It's shines in the sunlight and when you find it, so does life.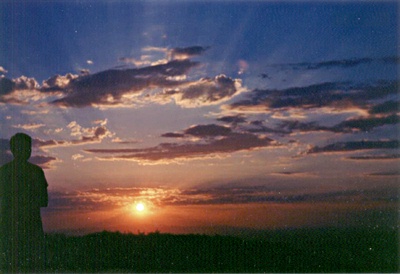 © Jovee B., Dededo, Guam