Lost
July 21, 2009
Lost.
It was the only word I could put to the feeling. It left a foul sting in my mind like the sour after taste of grape medicine.
Lost.
The miniscule symbols on the information sheet should have led me to a conclusion, or at least a clue, but they just swirled, unprocessed, in my mind, adding onto the havoc.

"My dear Josephine," my mother whispered, attempting to comfort me. "I understand that..."


The rest of her words escaped my mind.


I glanced up forlornly at her and after reading the document over several times, I spoke. "Mom," I began, my soft, melancholy voice quivering. "It's not going to be okay, you know."
She warmly placed her hand on my stiff shoulder. "But you know he loved you," she consoled.


I felt hot tears roll down my pale countenance. "But Mom..."

"He did it so you wouldn't be hurt when the time finally came," she explained.


The tear droplets poured from my eyes and rushed down my face. I was drowning in my own tears and confusion. "So why aren't I healing?" I retorted angrily, wiping a salty drip from my nose.


"It's going to take a while sweetie, and..."


"But I'm so impatient!" I cried, the rage that was building up in my chest bursting.
"It was a stupid choice! Why would he quit now when there was so much ahead of him?"


My mother opened her mouth to speak, but swallowed her words, aghast.


Lost.


The word echoed in my head, and a pang of hurt rippled through my mind.


I had no idea what to do with myself.


My long-time boyfriend had just stopped life support.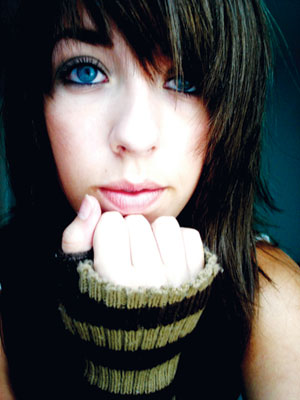 © Brit H., Peabody, MA