Forbidden
May 7, 2009
It's the fact that I can't tell you or the man with the green cloth sweater at Starbucks, or my second grade teacher or my mother or anyone else in the world; that traps me. It's because I think that I hold my own secret, nestled in between my lungs and rib cage. While in reality, I know that it holds me. It controls me, every action, every word.

We all have those deep dark secrets of our own, but they only become so at sleepovers and when you relieve them to friends, to get closer. And maybe I can't keep yours a secret, because my own take up too much space. So, yours are placed upon my forehead and lips; taunting me to let them out.

And I do it so easily, at the price of your pain. Undoing the knot you so carefully tied. Separating it once again. And you'll ask for my secrets because you want to form a special bond. And that's when my lips stifle, and I forget where they are.

And you want to trust me, but you can't since you are driving down the wrong way of a one way street. Before you'll reach your destination, you just stop and stare. Calculating the risks and if they are worth the outcome. Then I try to tell you without words that it is. But you didn't catch my make believe memo that's filled with code words and body motions to explain what's happening.

Instead your puzzled face walks away until we are an ocean apart once again. I erased all your memories and wants on the drive back. And the secrets inside of me smile with delight. Because they are safe again inside their black hole of a den.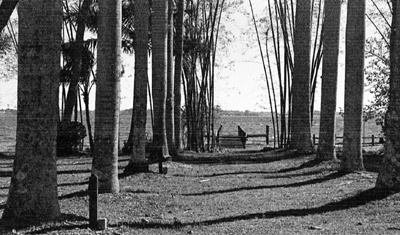 © Gizelle S., Miami, FL