What I Do
April 13, 2009
I wanted to be a T.V. news anchor. Really, I did. I had prepared so well for it too. At my high school I was the host of the daily morning announcements, and I was valedictorian at my university as a Communications major. I had a plan since the day I was born.

So why am I here? Why have I been here for three whole years? Why don't I do something about this? Why can't I leave? Why am I on a home shopping channel selling ugly bejeweled tracksuits to lonely middle-aged women?

I am the most popular home shopping host in the nation. I have three sets a week day, one on Saturday, and two late night Sunday. I get fan letters – can you believe it? And after every show I walk into the studio break room, proceed into the bathroom that no one ever uses, and cry, hunched over and pitiful, until my stage makeup runs off my face. I always tell the makeup people that I like to exfoliate after every show, and that's why they have to do me again. And after they finish, after a change of clothes and a bite to eat, I go on again, doing what I do.

I make sure to appeal to every gender and age group, but maintain my focus on our lovely audience of Nana Rosemarys and Great Aunt Bernadettes. Most days I have to fight to find good things to say about these God-awful products.
…And such beautiful, beautiful colors!...
…You will never have to wash it by hand!...
…This is the only day it will be offered with the easy payments!...

On any given day, I average about 278 lies per hour.

Phone call testimonials are the absolute worst. I have to listen to these people, the ones I have tricked by method of youthful face, vibrant clothes, amicable haircut, and smiling expression. They press four on their speed dials, right after sons at college, bingo buddies named Joan, and Customer Service at the Winn-Dixie, they call and advocate the bane of my existence, never ending, never failing.
"It is just so wonderful" says the southern belle accent. "I use it every time I bake, and it just works like a charm! Don't even need to grease it!"
I tell them that I'm so glad they are pleased with it, because it's really a favorite of mine and Iuse it all the time. They "God bless you, honey," and I ask God to bless them back, on behalf of the corporation that just received their two payments of $14.95.

They end up buying two more to give to their sisters, and I stay there, painting the italics into my words, refusing to let anyone forget about the holiday season, and wishing I had the courage to put down the kitchenware and handbags and mineral makeup and finally, finally walk off of the set.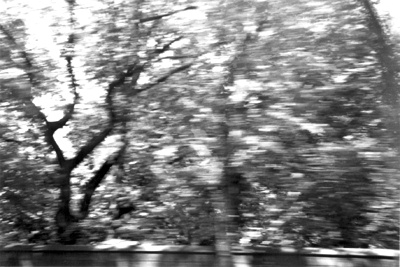 © Sarah M., Phoenix, AZ