Journal Entry of a Union Soldier
March 28, 2015
 8th of April, 1862
I killed four men yesterday, and I only remember one of them.
He was a lot like me, but he was wearing a grey uniform instead of blue. It's funny how I could decide to kill another person based off of a colour. Because of a jacket they wore. He was probably in the same situation I was in; he might've had a worried mother at home, and some younger siblings who didn't understand. Perhaps even a father on the other side of the war. We could've shared the same fear of hoping everyday that we wouldn't meet them on the field.
I didn't close my eyes before I pulled the trigger like I usually do. I started to, but his expression pleaded with me. It was his last unspoken request, and I'd honour it.
The boy knew I was going to shoot him. He understood that this was just a bloody game and that we were the chess pieces. If he hadn't been pointing his rifle at me we could have started a conversation, talked about politics or school. Maybe he had a sweetheart. He could've been a poet.
He tried to stand up, but it was too late. Fear swept over his face and his body trembled. I hardly hesitated, the act of murder nothing more than habit for me.
The lead ball pierced his heart within three seconds, but it felt like a longer time span. He tipped backwards and fell on his side, the grey in his uniform slowly becoming crimson. Blood was the only stain that could cover both blue and grey to make it one.
I had just killed someone who had wanted to live. And I'd watched him fall. But it was more than that to me. I'd killed myself piece by piece every time I reloaded the gun. I gritted my teeth and screamed, my heart shattering.
I felt tears wash the dirt from my face as I ran to the person I had horrifically destroyed. He was still breathing, but the light in his green eyes fading with every staggered cough.
I apologized to him, wishing I could take it all back. I choked on my sobs as I squeezed his hand. His dusty lips twitched with a smile for just one second before he said 'I get to go home?'
He went limp and the last little bit of life he held onto dissipated.
Home. Did he get to go home? I think so.
... But will I?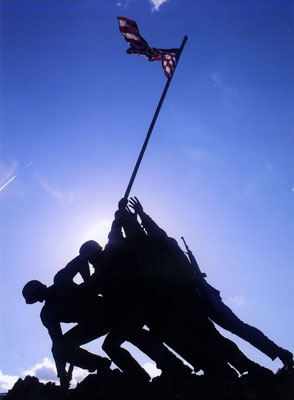 © James M., Glendale, AZ