To the Sky
November 25, 2012
Shivers ran down her spine as she got out of bed that morning. It made sense. Today had been marked on her calendar for months. May 20th, 1937. It was a big day.

She made her way over to the bathroom and studied at her own reflection thinking, Today is the day. The light through the window shone on her short auburn hair making it appear to be far redder. She cocked her head to the side, pleased with the way it looked this morning. She quite loved having short hair, it was so easily manageable.

She flipped on the radio in her living room to CBS in hopes of catching some tunes as she got prepared. She thought it was Billie Holliday that was on radio. Or was it Peggy Lee? Whatever the case, she liked this Jazz music that is flying across the nation like the Dust Bowl. Benny Goodman was her favorite and she rather hoped one of his songs would be playing.

She threw on her khakis and pulled a brown leather jacket from the closet, throwing it over her shoulders. She ran her finger over the satin that lined the inside. George had gotten her this jacket for today. It was no different from the one she had before, it was made of the same kind of lambskin. But since this was a special occasion, he figured she should look the part too. The things that man would say. She pulled up the brass zipper and shoved her hands into her pocket taking one last look at her apartment. "See you on July fourth."

"Today is a big day in Oakland!" The voice came from the radio. "As a matter of fact it's a big day in the whole world as. . ." She turned off the radio. She was not doing this for the fame, she was doing it because she wanted to. She grabbed her suitcase and headed out the door.

When she got outside she noticed that the sky was beautiful. It was clear and bright and blue and perfect.

"Beautiful Californian day for the occasion, eh doll?" A man in a pinstripe suit grinned at her from his car in the street.

"Eugene Vidal!" She laughed. "First thing's first, doll is not my name."

"Oh, lighten up will you? I'm just trying to blow your wig! It's your special day!"

She nodded. "I'm plenty excited! Shouldn't you be throwing a football somewhere?"

He let out a loud laugh. "Didn't you hear? I'm in the commercial aviation business now!"

She made a face as if she was impressed. "As you said, Gene, I have a big day ahead so I better get going."
"Do you need a ride, Mia?"
"She walked away waving her hand in the air saying, "That's not my name!"



She reached the takeoff site with time to spare and discovered press crowded around her airplane. Her 'Flying Laboratory' as she liked to call it for it was so technologically advanced. It was a Lockheed Electra, named Electra for short. She thought about the name and its origin from Greek mythology. Electra was the mother of the storm and rainbow gods. Curious, she thought and made her way to the mob of overly-excited people. When they noticed her presence they all circled around her.

"Amelia!" One reporter called. "What encouraged you to make the decision to take on such a life-threatening challenge?"

"It is as simple as this. Women must try to do things as men have tried. Charles Lindbergh did it. So why can't I?"

"A flight around the world is no simple feat! Are you not worried at all about how hazardous this is?" Another reporter asked.

"Well. . ." she looked at the people around her with a smile. "I first had to decide whether or not the goal was worth the risk involved. Once I decided that it was worth it, I stopped worrying. So to answer your question, sir, no, I am not worried."
A third reporter stepped up, his notepad in hand, and pencil at the ready. He wore a black suit with a matching fedora that had a scrap of people pinched into its band. "We understand that you stand for equality, but what if you fail? This is practically impossible. Will you not be proving that men are better qualified for certain jobs?"

She looked at him closely, deciding whether or not this was another nonbeliever of what simple determination can do. "Women, like men, should try to do the impossible. If they fail, their failure should be a challenge to others. If I fail, then someone else will come along to try again. Now if you'll all excuse me, I must get going."



She pushed through the crowd towards her plane. A man was leaning against one of the wings. When he turned around she realized it was not just any man, but her husband, George Putnam in the flesh.

"You don't have to do this, Amelia." George said. "This is dangerous. I have a bad feeling."

She looked at him with a smile. "If Wiley Post did it, so can I."

"This isn't about you being a woman it's about the risk!"

"Flying may not be all plain sailing, but the fun is worth the price. Adventure is worthwhile in itself."

"What if I asked you not to do it? To come and live with me in the country instead?"

"Now George. There's not much to explore out there now, is there?"

"No, I suppose not. Just promise me you'll be back by Fourth of July."

"I promise."

He kissed her. "Don't keep me waiting."

She shook her head, "Never. I'll see you soon Mr. Putnam!" She smiled as climbed into her airplane.


"Here goes the first woman to ever attempt a flight around the world! Remember the name everybody! Amelia Earhart will again write history!" She heard the reporter say before closing the hatch and starting the engine.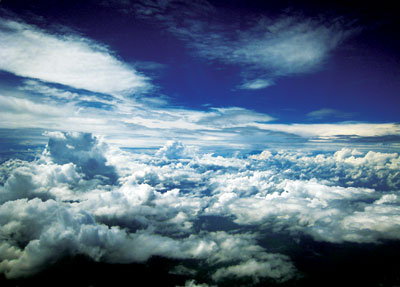 © Jacob W., Oklahoma City, OK