Dresser Drawers
March 7, 2019

The dresser drawer shrieks and groans; it mimics the rumble of an emptying stomach. A sliver of cedar knicks my forefinger, so I guide it to my lips on instinct. The bead of blood dissipates on the tip of my tongue, and the flavor of spilled, sticky pop corrupts a few select taste buds. With droopy floorboards, a damp, moldy cellar, Mother's disappointment, and crowded rooms, the house is horrendous.
No matter, for organization is not the priority. My dedication lies within the shrieking, groaning dresser drawer. My purpose lies within the pristine white threads of power. I thumb over the triangular cap, throwing it over my shoulder to spare it from the spilled, sticky pop. Taking the folded, white clothing, a grin pulls at my lips. Each thread is a pleasing bleached white. I am eager to put it on. To cover the ink decorating my balding head, arms, and chest. To purify my body in white.
I know what I am to do tonight. I am to go alone, not with my brothers. Gossip has taken the town; it is a message from God, and I was meant to hear it. A negro–a widowed mother has purchased a house four doors down. Two children accompany her, a boy and a girl. I know what needs to be done. A white trash bag rests against the front door. Inside it, a dead animal. A warning. A stray, black cat now mottled with blood and innards. It needs to be done.
When it's over, all is calm. A desecrated housepet rests on a doorstep just four-doors down. With words of warning written in clotting, feline blood. But there are no sirens. All is calm, all is quiet. For the resident deputy has a white, triangular cap in his dresser drawer too. The warning was necessary, and can I feel my brothers' satisfaction in the marrow of my bones. Four doors down, a girl shrieks; she mimics the sound of a groaning dresser drawer.
Yet tonight, I rest peacefully.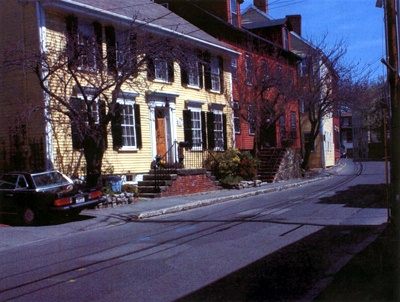 © Josh W., Marblehead, MA