Life in America
December 10, 2018
I don't like potatoes. I may be Irish, but I don't like potatoes, it is said that the Irish love potatoes and cabbage and things like that but I don't like it for some reason. Hi, my name is Patrick Finnigan, and I live in Ireland and hate potatoes. I am twelve years old, and soon my family and I will go to America, and I can eat foods other than potatoes. I will be able to enjoy many other things I can't here in Ireland. I come from a long line of Irish, and one day, I will break that streak.
Right now I am at my father's farm, waiting for tomorrow so I can get on a boat and go to Ellis Island and get to America. I will finally eat something that is not green and reminds me of Ireland. My mother and father, and my sister Fiona are going too. She is a very annoying older sister with a bad temper. She is seventeen and she completely overlooks me because of the age difference. I don't think it is that far apart. She is a little upset because she doesn't want to leave her friends in Ireland, but I don't really care, because I usually like to keep to myself.
Lots of kids at school are sad because so many of the students are leaving, and some are going to be left in our town. I live in a small little shaken cottage because it's just the four of us. Five, if you count my pet mouse, who lives in our house secretly. If Fiona found out she would scream so loud the house would collapse and I would get grounded for life. So I hide him in the hay and straw in my room. He is a great companion. I call him Cheese, but he probably doesn't like that name. If he even understands me. I wonder if animals even understand humans. I hate my room, it is the size of a closet. And it is not fair because Fiona gets the biggest room in the house. She keeps telling mother and father she is going through a lot at school and friend wise.
"Fiona, Patrick! Wake up! It is time to leave." Mr. Finnigan yelled from downstairs.
As Fiona started to wake up, she yelled back, "Coming father!" And as she walked into my room she grabbed my covers and yanked them to the ground. And she shouted into my ear, "Rise and shine!"
"I'm coming! You're the worst sister ever!" My face was red, I hadn't slept quite right because of all the excitement. But, I bounced back into my playful state.
It's time! I'm going to America! First I have to pack, then I have to get dressed and ready for the trip. What am I going to do on the boat? Maybe I can bring a book? No, I'll get sea sick, I don't think I have ever even been on a boat before. Oh well, I'll bring some games then. And I can sleep too, I'll bring a blanket and everything. Or should I bring a ball and play catch with myself. But, maybe it would be difficult to do when I'am moving. I'll just bring jacks and tops then.
After a week at sea, I think I'll be sea sick. I barfed a few times since I got on the ship. But, I think I am getting used to life at sea. Maybe I'll be a sailor when I grow up. But I may fall asleep on the job, I do like my naps. And I did fall asleep for a while. In my dream I met the president and got to ride a horse, I also ate lots of loaves of bread and watched a play. It was a great dream. I already have an idea of what I want my next dream to be about. But for now, I think I'll just play a game of tops with Fiona. And then maybe I'll play a game of jacks.

I can't believe I actually spinned the top longer than Fiona did when she was my age, and I did it on a boat! How cool is that!
"Hey, Fiona. I just spun a top longer than you! And on a boat! In your face Fiona!"
"Nice one, but I don't think you'll be able to spin it for more than forty seconds."
"Oh yeah? You'll see sister! I am going to spin this so hard you it won't know what hit it!"
So far it's been a little more than one week, and I am exhausted. I hope it is worth it all. I think it will be though, this is every immigrants dream becoming a reality. But, I don't know about Fiona, she doesn't look so good. I'm just glad we could afford being on the first floor of the boat, so we can look at the ocean and see something other than a wall like the people below deck. Maybe that is what is making Fiona sick. What else could it be?
Wow! This is amazing, the Statue of Liberty is huge! Everyone around me is crying tears of joy at this life changing moment. We all get freedoms and opportunities that we never got in Ireland, and the same for other countries too. We talked a lot about America in school. My teacher told the class one day she would go and meet all of us there, and she would teach us again someday, but I don't think that is going to happen now. It's very crowded here and it's hard to find your way around. As everyone departed the boat, the island was flooded with people of all different walks of life. Tall, short, old, young, people from Ireland and people from different countries. My teacher called it a melting pot of different people, cultures, foods, traditions and more, and it surely is. Once we went inside, there was a tall man waiting to take everyone's passports and check for diseases. Lots of people shouting and sobbing left on the boat to go back to where they came from. I did not want to be one of those people, so I stood chin up, shoulders back and smiled. I believe I looked happy and disease free, but when we got to the gate, the man stopped us. And for some reason, he looked at Fiona and shook his head. I told him that she was just a little seasick from the boat, and that we had never been on one before. But he disagreed and sent her back to the boat. As another man took Fiona away, my mother and father wailed and shrieked at the man, but he did not budge. I watched Fiona leave. I called out to her.
"Fiona! Where are they taking you!" I stared at them take her, "Mother! Father! Do something!" I ran up to Fiona and grabbed her hand. But the man taking her shook me off and pushed me to the ground. And that was the last time I saw her for a number of years.
Ten years later, I am a hardworking man. I work as a banker two blocks away from my house. I have a wife named Mary and I am soon to be a father. We live in a big house in New York. Every day starts normally with getting up at six in the morning and going to work. Then coming home to Mary. Until the day Fiona came to my house. She found me somehow, I almost didn't recognize her. She looked well, she is now twenty seven, and I am now twenty two. She has a family of her own now too. She has a great husband named Rick Smith and two lovely girls, Sammy, and Clara. Fiona also told me that she lives a few blocks away from us! It's crazy what a small world it is.
After she asked about mother and father, I sadly had to tell her that they had passed away last year in a car crash. Fiona acted unlike herself and started to whimper, and that whimper became a full out balling. Then she started to sink like gravity had gradually started to increase on her shoulders. Once she had reached the floor, I didn't know what else to do but wrap my arms around her and comfort her.
"Fiona, It's not anyone's fault but the person who rammed into them. They died along with Mother and Father. It wasn't their fault either, the driver had a heart attack causing the accident."
"That doesn't matter. It was my fault for not coming back earlier, I was here for two years. I should have come when I had the chance, I could have seen them before they passed. I even missed their funeral!" Fiona's sobs made it hard for me not to, but I had to be the strong one and I asked her to come in.
Fiona kept talking about how her husband is free for a few days so she wants all of our family to get together and see one another again. She told me she felt it was too long, but I really forgot about it since I was only twelve at the time, and time flew by quickly with Marry and the baby on the way I didn't have time to relax. We talked for about two hours, about our jobs, family, and how everything was going. She kept bugging me about the baby and when we think the baby will be delivered, and I told her it would be in a week or so. She was astounded to hear that, and she told me repeatedly that it was incredible news. I agreed, but mentioned that I might not be ready to become a father yet. I mean, I don't know much about babies, and I am not one of those fathers, those tough, angry fathers. I have been shaped into a softy. After a while it got dark out, so we decided to meet in the morning and go to the market and talk more.
In the market there were all sorts of people and foods. Their were carrots, cabbage, corn, strawberries, potatoes (which I still hate), and other foods. They even had cake, so we bought some for Clara and Sammy to enjoy at home. Once we were done at the market, Fiona brought me to her house the block over and showed me her progress in the new country. Her house was the same size as ours and looked in even better shape, she had a lush garden full of tomatoes, and flowers of all different colors. She even grew onions, apparently she really got into making onion soup on special occasions. Inside there were lots of bright colors and it felt so comfortable and warm inside. I met my nephew and niece as well, Clara is very fond of horses and had the same bright red hair as her mother, but her skin is not as pale or freckled, and Sammy has black hair, and freckles. They are both very young looking, and bright eyed. Clara looked up at me and asked me if I could get her a puppy. I was shocked by this, but I think that is every kids dream, I was fine with a mouse named cheese as a kid, but they want a puppy. I guess that makes sense given the fact that lots of people love puppies, and cats, and all of these animals too. So I had to kneel down and explain to her that that was her mother's decision. Right then, Fiona looked at me with such anger and regret for me saying that, because she knew that the girls would start bugging her with questions.
After all, it was getting late so Fiona put her girls to bed and we discussed what it was like to live here in the beginning. I notified her that it was not easy to be new here and get a job as a twelve year old. We had to live in a tiny cramped room for a long time, till we could get enough money to buy a house for the three of us. It also stunk because we had to walk every day to and from work which was when I was working as a welder five blocks away. It gave us more muscles and made us healthier and stronger. But, it would have been better to have an older sister around to help with everything in the house, and to maybe get a job as well to help out. Other than that it would just have been nice to have her around anyways, I really missed her.
All these years later, I saved all the toys I played with on the boat ride, it took too long. But hopefully in the future the travel time will decrease. I would hate to have other immigrants like me to have to go through that. I wonder how Fiona made it all the way back to Ireland, wasn't she really sick? I think I may have thought seasick, but I'm not sure if that was what it was. Maybe she was just seasick, if she wasn't I doubt she would have survived that ride back. Then I wouldn't have had a niece and nephew, they seem like good eggs. I question the fact that Fiona made the trip from each country four times. That's amazing, she must now have an iron stomach if she really did only get seasick once.
Today is the second most important day of my life. Today is the day my dear daughter is born, my dear daughter. Should we name her Ava, Anna, Betty, Elizabeth or... Elizabeth! Elizabeth Finnigan! That's perfect, I hope Marry likes it as much as I do. During the time that I was holding her in my arms, I knew that I would never let her go, I love my baby girl. And I will help her through many of life's obstacles. Once I pet her gorgeous silky red hair on her head, I knew what a father was meant to do.
I looked at Marry, she looked at me. We smiled at each other and I asked her about the name Elizabeth. She replied that it was perfect, and now we have another one in the family, Elizabeth Rose Finnigan. I went towards Marry and kneeled down and gave her Elizabeth and watched her swaddle her with love and care. This was the most perfect moment I could experience in my days as a grown up.
The next day Mary, Elizabeth and I returned home to find a surprise party for Elizabeth celebrating her birth. The whole family was there, there was a decent sized cake given the number of people, and their were streamers on the beams of the house. We played tops and marbles like I played on the ship oh so many years ago. Fiona even got all the adults to play musical chairs with the children. Even her husband Rick came, I got a chance to meet and talk with him about everything we missed. It was a phenomenal experience to share with my family, even if it had changed a lot over time it still is the same in a few ways. For one, we have our Fiona again and we also have Rick, and Clara and Sammy. And now I have my own little Elizabeth. What will next year bring?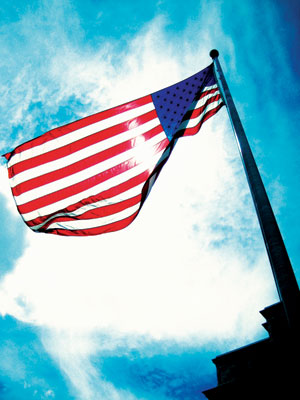 © Seita O., Palatine, IL