Time Machine
April 13, 2017
You stand in front of your time machine.
Should I do it? Should I push the button and save his life? You wonder. Yes, no, yes, no. 
Conflicting emotions are bundled up inside your head. Fear. Loss. Sadness.
Anger at yourself for not stopping him.
Witht that thought your mind is made up.
You jam your finger down on the button--where you are taken into the all-too familiar past.
    You stand there as Magnus is holding the gun. You are too scared to move. Is he going to shoot himself through the head?
Were you too late again?
He puts the gun at his temple, ready to fire it.
You lunge forward, screaming: "No, Magnus! Please don't do this! No!"
He looks at you, confused. "Jace? What are you doing here?"
"Please don't leave us!" you beg, feeling the tears falling down your face as you and Magnus have the longest staring contest you've ever had with anyone.
Magnus stares back at you, looking sad. "Jace. I love you and I love the rest of the gang-"
"Then don't leave us," you beg, crying. "If you love us, you won't ever, ever leave us."
Magnus stares at the gun in his hands. "But-Jace-it's all my fault. It's my fault my parents are dead, and it's my fault that you...died."
The cold shock hits you like a lightning bolt. "What?"
"Jace-you killed yourself. Don't you remember?"
You nod your head as the memories come flooding back.
The teasing, the laughter, your friends there; comforting you, the cold metal of the gun, the gunshot.
Nothing.
"If my death made everyone sad, then why are you trying to kill yourself?" you sob, staring at him in betrayal.
"I need you. I need you here with me forever and ever," Magnus says, staring you in the eyes. "I love you, Jace, and we need to be together."
Then he shoots himself in the head.
"MAGNUS, NO!" You scream, rushing forward, holding his body in your hands.
"I'm right here, Jace."
You turn around, and there he is. Magnus, in all his former glory standing there, an amused smirk on his face.
You rush to him and he holds you in his arms.
"Don't ever leave me again," you whisper.
"I won't," he promises, his cheek pressed against your head. "I will never leave you again."
And you believe him.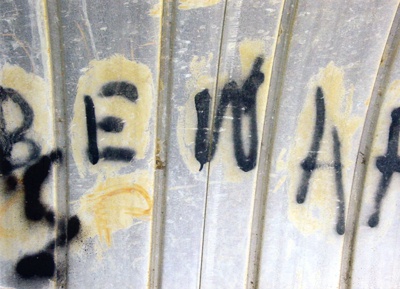 © Chris P., Highland Village, TX