My Maximum Ride--Ch.1
February 23, 2010
Even before I opened my eyes I knew I was back at the School. I could see the white ceiling above me, smell all the lab equipment; my stomach flipped. I tried to sit up but something choked me. My wrists and ankles and neck were strapped to the metal table. Oh, God.

Jeb walked into the room, a smile on his face. "Good to see you again, Max, my girl." I refused to respond. "Hmm. So you're going to stay quiet. It doesn't matter to me, so long as you listen to what I say."

"Where are the others?" I asked through gritted teeth, struggling against the leather bands.

He smirked, looking like the father I used to know. "I was hoping you would answer that."

I narrowed my eyes. "Right." I was actually relieved. Hopefully Fang and Iggy kept Nudge, Gasman and Angel in the dark about me for a while, and I also hoped they wouldn't be stupid enough to come after me.

Jeb sat down on a stool. "Seriously, Max. You're important. If I have to bring the others to you to make you happy I will do it. Just tell me where they are."

"You wanna make me happy? Untie me."

He half-smiled. "You're really stubborn, you know that? Maybe one of the reasons why you're the one."

"I don't buy your c*** about me saving the world, being important and whatnot. You don't need them, so why are you even looking for them?"

"You're right, Max, we don't need them. But we need you. I'm only bothering to look for them because I figured you'd want them near."

"I'll never want them anywhere near here."

"Well, then, case closed. Fang, Iggy, Gasman, Nudge, and little Angel will remain untouched. You, on the other hand, we'll keep for a while." Basically, that's all I wanted: my family safe, sound and out of harm's way. They were going to be fine without someone hunting them, or someone putting them in danger.

But it kind of sucks on my end, though, doesn't it?

Jeb must've thought I was ignoring him because he snapped his fingers. "Well, Max, I'm tired of getting nowhere with you. The tests aren't showing me results. It seems like you don't want to understand."

"Really? What gave you that idea?"

"Well, aren't you a ray of sunshine." He gestured to someone I couldn't see. I turned as much as I could to see another white coat bring in what looked like an electroencephalograph--or what also looked like an EEG machine for those of you who don't know.

"What's that for?" I asked. I hid the panic from my voice.

"You see, Max, we want you to do what we believe is the right thing. But you've convinced yourself--and the others--that we're the bad guys."

"Which you are."

He smiled like I'd said something cute. "So, after much consideration, and with time running out on us, we've decided to convince you to do what we say." He moved his head towards the machine the white coat was setting up. "This little wonder here will help us do that."

"What? You're gonna brainwash me?" I taunted.

"Correct, actually. We need you to see things our way, the right way. What you're doing is putting the world in danger. We don't have time to waste on testing you when we can just set your brain the way it should be." Jeb kneeled down so we were eye level. "Max, we need you to agree… or we'll have to resort to what you call 'brainwash'."

I spat in his eye. "You can poke and prod all you want. I'll never do what you say."

Jeb stood up, wiped his eye with a tissue, and sighed. "Let's start it, Oliver," he said to the white coat. Then he left the room.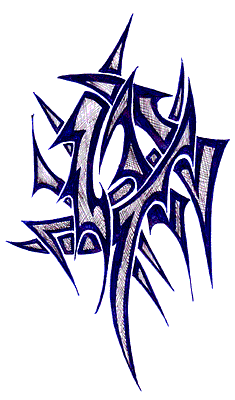 © Richard J., Congers, NY