Finis
MAG
March 4, 2015
We slip away at midnight,
Through shadows thick as blood.
The night is all around us,
A dark, unsteady flood.
Our hopes grow thin, stretched between
Each footstep, every thud.
The darkness turns to silver,
To bronze to gold to mud.
I love your touch, the bloody rust
Your fingers leave behind
We hide in snares of leaves and hair,
Share solace that we find.
You turn to dust, a silent hush,
But I won't look behind
For all that waits is shadows
And all we need is time.
We freeze hard, cold and scarred
as the mountains that we climb.
The moon caves in, it's gone too thin,
Yet higher still we climb.
Wolves howl long, a different song
Than the one they sang before
The water washed away the snow
leaving a dark charred shore.
I kiss the shadows from your face,
the cobwebs from your hair.
We spin in constellations,
dusty snow and thin air.
We find hope in fire and rope.
At night we sleep in shells –
The husks of broken dreams
Combined with living hells.
Our stomachs twist a wild dance
That leaves my backbone bare.
We stumble for the sunlight
We gasp and choke for air.
I feel my bones, those heavy stones
That weigh me to the ground.
I wish to fly and not to die,
But to the earth I'm bound.
I remember you in sunlight
As the darkness fills my eyes
You tell me dreams of spring
But all I hear is lies.
I sink down, without a sound
Into the sullen earth.
You scream my name, a last refrain
I whisper what it's worth.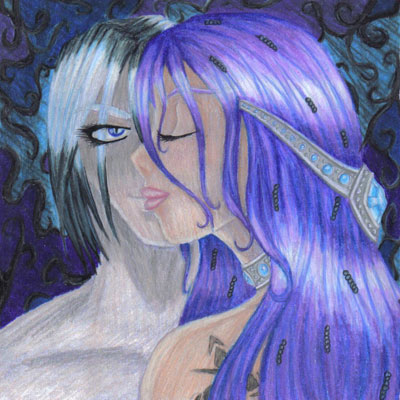 © Kelly K., Fort Collins, CO