A Better Tomorrow
October 9, 2011
My fellow friends and classmates,


When you walked through the door today, you may have thought it was going to be a normal day full of coloring and games of hide-and-go-seek. If you did, you were wrong, for today, the tides are changing. Today, the youth of America will begin their rule. Today, we will begin to change the world.

And all of this starts with a simple vote.

"Why change?" you may ask. Well, as you hang up your Barbie jackets and Spiderman backpacks, think of what could be better. As you pull out your juice boxes and crackers for nummy time, ask yourself if you are really content with this when you could get more. When you lay down for naptime, ask yourself why the pillows are so uncomfortable when you know there are better ones out there. While coloring, ask, "Why is this red not the same as that red?"

If elected your president, I promise better things. No more lumpy pillows or unsatisfactory juice. No more nasty broccoli or slimy pasketti noodles for lunch. No more paltry 8-box of crayons. We demand our rights! We demand change! And above all, we demand our cookies!

Of course, you could vote for my opponent, Jimmy. But really, why would you want a guy who picks his nose, and whose only argument against me is that he still believes that girls have cooties?

So today, I hope that as you get the card to vote, you think of me. I hope that as you write my name, you hope for a change (and also that you write you "R" the right way). I hope that you vote for me, because we children are the future, and the future starts today.

Vote Korina for your kindergarten class president.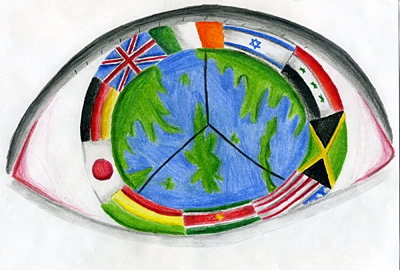 © Kelly L., Brooklyn , NY