Fighting the loss
September 20, 2010
It can't be true. These things they are telling me is not right. What kinda sick joke is this? I thought as the sat me down infront of them. "Your mother died, Sheane." my aunt sobbed out.
"You're lying" I shouted.
"Sheane, honey she is telling the truth." My dad cried trying to grab my hand.
"What kinda sick joke is this." I cry.
I get up and push my way through the group of family and run to my room. I slam the door making sure they know that i know they are lying. I sat on a chair at the window in my room. I had the door locked and I didn't move. I waited for my mother come home . I waited all night and into the morning but she never showed up. I slid of my chair and tip-toed over to my dresser and reached into my jewlery box. I pull out a small gold locket. I held it close to my chest. Dad was right about mom. She was gone. I thought. I cried out. My loud sobs broke the erie sound of the house. I screamed on the top of my lungs hoping this nightmare would end. I grabbed the glass cup from my dresser and threw it at the wall. Small fragments of glass bounced back and cut my skin. "Sheane!" my dad screamed.
I screamed the glass cut deep in my arm. I grabbed the old wooden jewlery box that my mom and dad gave me when i was two. I flung it at the wall and watched it shatter. My dad finally got the door open and came in. he pulled me into a hug and let me sob on his shoulder. He took me to the hospital and i had to get stiches. My dad held my locket when i got my stiches. I walk out of the hospital crying. "Whats wrong?" he asked.
"I am afraid I will forget her" I cried.
My dad stops me and puts my locket on me.
"Now she is with you, even though you cant see her" He said and hugged me.
I smile at him and realize he is right.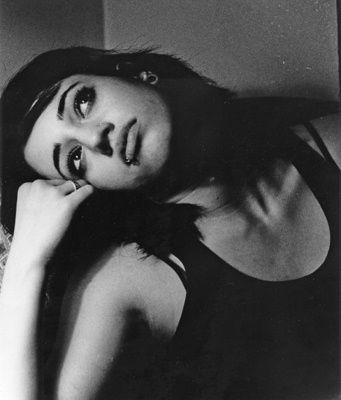 © Jessica B., Bethesda, MD