Sky Cities
July 20, 2009
When you think about today, you wonder what tomorrow really holds. I never thought about that once in my life, because today's life was pretty great to me.
It is year 2300. Humans have moved into sky cities which hover over the Earth's surface by it least forty miles. The cities are large,white and different. They sit up in the air where we may never return to Mother Earth's surface again. Then again we don't have a choice.
Ten years ago, a tectonic shift occurred,flooding most of the coastal cities and islands. Followed were dormant volcanoes erupting, earthquakes and so on...So everyone moved up.
I once lived in Hawaii, and when the shift occurred, my mom died in the flames. My father, my sister and I left aboard the ships off Earth, leaving for the sky cities. I was five then, and my sister was three.
A year ago, a new sky cities were developed,now on Mars and the Moon. At night sometimes you can see the lights from the cities. People have left the Earth cities for those hoping for a new life without a reminder of the past. My father decided to keep us on the Sky city from the United States holding roughly five thousand people. Not alot of us survived.
Here in the sky cities where almost past sports were forgotten, someone developed a new one five years ago.Its called Sky Boarding. Someone developed a flexible metal that bends at the users will, and is powered by the sun and human brain waves.Not a lot of people adapted the sport though, since only real way to do the sport is go outside the sky city walls, riding the atmosphere.
I tried Sky Boarding soon as it was shown to the public. The developer said I was a new talent, but I smiled, telling them not really. I was ten years old and father never liked the sport. He thought I was childish, but he doesn't understand...
Father is always working because he was, like Mom, is a scientist that developed the sky cities at all. He moves about, visiting a every weeks at a time, getting a new nanny every time too. We never liked nannies, I don't know why. They never liked us, so we had our sweet revenge on them.
For example, first one that arrived we showed my sister's pet cobra in her bed early morning. She screamed, my sister said she won't bite, but if you move she might. Father got home eight hours later, and she was sitting in that uptight scared position the entire time. He took the cobra and said that she was poisonous, we took out the gland that made the venom. She got up, and walked out.

We have made it to number sixty two, and every time we do our best to get rid of them quicker and quicker.
Father hired number sixty three and well let's just say we'll be having fun with this one.....

to be continued....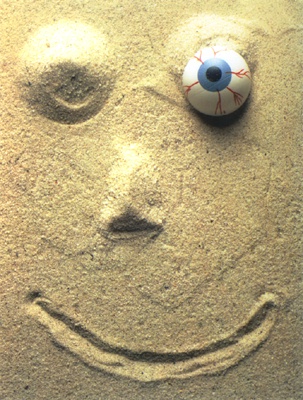 © Ciel M., Austin, TX