Eternal (Prologue)
September 7, 2012
When the universe began, time began. An intricate web, time has passed even when all is still. Time has no boundaries. Time has no worries. Time has no connections to the universe it connects. However, one rule remains certain; time passes by. A car journeying down a highway, it speeds right through our lives, unhindered by our existence, by our hardships, or by our triumphs. Time passes, one's life passes, and that person perishes.

The effects of time have no consequence on me. I have defied them.

One brings life into this world out of love. However, this attempt to preserve one's family tree fails on occasion, most notably on October 17, 1762. My beloved vanished from existence, a flower being swept away by a fierce wind. Two years after we had our child. My Esther followed my beloved. The waterfall of despair crashed down upon me. It was in this state that I beseeched a cloaked figure who promised me the world. A broken soul was extinguished, its dim candlelight blown out, all for a second chance. Help was to come to me.

I ventured to England, attempting to escape the painfulness of a life without my love, without my daughter, without my freedom. I paid no heed to the plight of the commoners I passed that day. In a fit of fury, a woman above my head tossed an object out of the window.

A small black stone descended onto my head. About the size of one's thumbnail, it refracted the light that hit it. Holding that stone, I felt as if nothing was a trouble. I was unaffected by even the plight of my own life. Though I later traveled to a lake and failed to see my reflection, it was a small price to pay. I went back home, eager to begin a new life.

I fought for freedom in the rebellion against Britain, yet I never grew older. Bullets afflicted no pain, no wounds, no blood. I was a god now, all because of a man with a cloak. Who else could have organized such a miraculous present to land in my possession?

One battlefield to another, I grew in knowledge, wisdom, and pride. It was ideals now, not revenge. America to its frontier to Napoleonic France, I continued to fight for what I believed was the infallible truth, the North Star in the chaos. Confederacy was followed by czarism, until the star went out one day.

The world would not change by the historical means attempted to change it, so I would settle for more unorthodox methods. The forests were my new loves, branches the embracing arms of life. I perfected my ability to fight by any means necessary. The world needed cleansing; its surface was as a piece of coal, black and filthy. I was the cleanser.

City to city I went, secretly rewarding the pure of heart while inflicting judgment of the most proper kind of those who made the world evil. More lives would be saved by the lives I took. Europe, Asia, the Americas, all of them were cleansed. A certain Kennedy was assassinated; I was outraged that he had adulterated with a celebrity by the name of Monroe, so I deemed his death to be ultimately beneficial to the good of the United States of America.

To the States I returned, changing my name one last time while avoiding my information being in the system. Arie Eterna. The Eternal One. I would, and I could, never die.

Here, on this day, December 18, 2009, I continue my eternal fight, forever holding the tiny stone granting me immortality, fighting against an evil that knows no bounds.

My life continues here...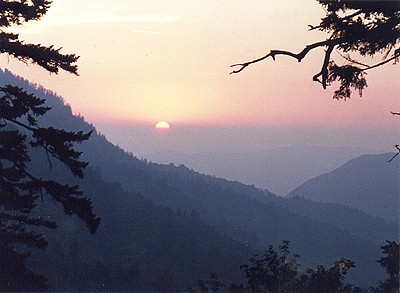 © Nicole P., Gouvernor, NY