Kent State University
July 2, 2010
Do you know that pursuing a career in healthcare involves a lengthy education process of 11 years after high school? Do you that this also includes a massive cost of $300,000? And did you know that 79% of medical graduates have a debt of at least $100,000? I'm asking these questions not to scare you, but to present a solution: Kent State University.
Kent State is financially accessible and great in academics, offering unique programs and opportunities for you to excel. This year, KSU not only celebrates its centennial birthday, but also continues to be one of Ohio's top universities and among the top 77 research universities nationwide. When you see what Kent has for you, these rankings are not at all surprising.
You can customize your Kent State experience by choosing from the many organizations and activities we offer. There are more than 200 student clubs. From the table tennis club to the democrats club to the UNICEF club, there will be something that will interest you and get you involved on campus.
Kent takes pride in their athletics program. They have basketball, field hockey, wrestling, and many more. If sports aren't for you, there are many other activities to stay fit. You could go to the Rec Center or the Ice Arena, or do rock-climbing or canoeing.
K.S.U. has an eight-campus system, one of the largest nationwide. There is the Risman Plaza, the 12-story library with more than 2.6 million volumes, the Kent Student Center, an airport, and more.

Kent is situated near Cleveland and three other metropolitan cities, and you are minutes away from first-class dining, museums, professional sport games, and job opportunities.

Like I said earlier, Kent is among the top 77 research universities. For example, it is considered the leader of crystal liquid technology, and Kent is soon launching two high-tech companies in its Centennial Research Park.

One of the most unique aspects of Kent is its 6-year B.S./M.D. program. You will get your bachelors of Science degree in just two years, instead of four years, at Kent. And if you are meet the academic criteria, such as GPA and required scores of MCAT, you will get a reserved seat at the medical school in Northeastern Ohio University College of Medicine. And before I talk any further about this program, let us look at the application requirements.

A GPA of at least 3.22 is required. The minimum ACT score is 24 and the minimum SAT score is 1618. Keep in mind, however, that this is in general when applying for Kent. The B.S./M.D. program, on the other hand, is competitive and accelerated. Of an average of 600 who apply for this program, only 35 will be accepted. Therefore, strive for the best scores and grades you can get.

Letters of recommendation and personal essay are not considered in the selection process. We would like your portfolio, sample work, and resume. AP and honors credit are not required but highly encouraged. We will also ask you to come for an interview. It will be 2-person panel (physician and K.S.U. faculty member). Many hesitate to apply for a college because of the cost, but here at Kent State it is quite affordable.
Tuition fee for an Ohio resident is just $9,030. It does increase for a Non-Ohio resident to $16,990, but don't worry; 85% of Kent students receive some form of financial aide. Room and board costs $8,380. Books and supplies will be about $1,320. Transportation expenses are estimated to be $1,930. There is free bus service within campus if you show your ID card, and there is a reduced rate if you want to ride to Akron or Cleveland. Variable expenses differ from person to person, but we say on average that it's $2,520. It depends on what type food plan you choose, or how much you use spending money for entertainment. It totals to about $17,410 for a Ohio resident and $25,370 for a non-Ohio resident. This combined rate is less than the tuition itself at some universities, so for a very manageable price, Kent is giving you a great foundation for your career.
In Phase I of the B.S./M.D. program, you obtain the major in Integrated Life Sciences, focusing on studies in humanities, social studies, and pre-medicine. And at just 20 years old, you are onto Phase II: medical school. This leads to careers, like physicians and surgeons. In this line of work, you diagnose illnesses and treat patients suffering from injury or disease. The starting salary is from anywhere between $137,120 and $228,840. Employment is projected to grow 20% faster than other jobs, and it is especially good in rural or low-income areas. Opportunities for advancement include gaining expertise in a particular specialty, starting one's own practice, becoming a manager, or teaching other new doctors.
Here at Kent State, you will find the interest that will drive you to your career in the work world. You will discover unique programs, a diverse student body, and a lively and exciting campus. Come join Kent. It's here to provide the tools and skills to help make your big dreams come true.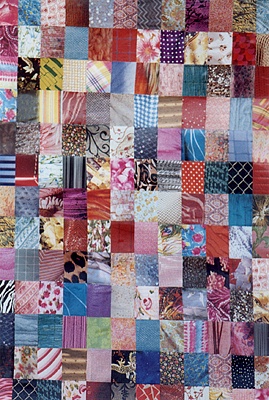 © Amanda F., New City, NY