Columbia University
July 15, 2009
After attending a summer high school program hosted by the world-renowed Columbia University, I immediately fell in love with the school. Not only did it foster academic intelligence with its many Nobel-laureate professors and stimulating company, but it also contained an open, friendly campus situated in the heart of New York City.

Columbia University has everything that a student could want: an environment to study hard and play hard. Butler Library is not only enormous (and perpetually air-conditioned in the stifling summer heat), but the architecture inside is amazing, with small, spiral staircases in every reading room leading to another level of books and reading corners.

What I love most about Columbia University, though, aside from library facilities and academic intensity, is the environment. Located in New York City, Columbia is only a subway ride away from anywhere in New York (it even has its own subway stop). While at Columbia, I could easily go to Times Square or SoHo for only a $2 one-way. Moreover, the environment within the university itself is incredibly warm. The open nature of the campus, with a wide green field in between Butler Library and the Alma Mater statue, invites friendly discussion and is perfect for a night walk. While staying at the University, a group of boys from Spain even used the green field to play soccer, or "football," indicating exactly how receptive the University was to all types of activities.

Overall, Columbia University is a great school to attend and its long list of impressive alumni, which includes everybody from Alexander Hamilton to Barack Obama, indicate that.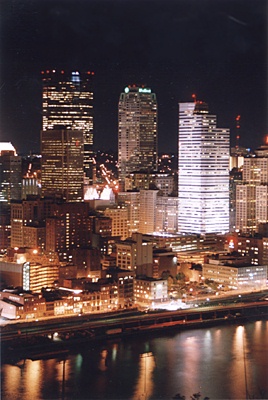 © Dena G., Pittsburgh, PA