Touched by an Angel
MAG
As I was watching "Touched by anAngel" one night, I thought about a fallen angel who once flipped me 180degrees.

Four hours on a plane and five long hours of driving through themountains brought my family to Banff in Alberta, Canada. The overwhelming sceneryrendered me speechless. As soon as we arrived at the hotel, I plunged into thecold chlorinated water, and while swimming, wondered about the next five days inthe Rocky Mountains. I was excited about my dad's idea of climbing those fabledpeaks that reached to the sky. After going over all our exciting plans, I headedback to the room. Then, there was that girl. It seemed as if an angel had fallento earth from heaven.

Her beauty astonished me, but I could only pass byher. I just didn't picture myself with this majestic girl. As I walked by with asmile, she seemed distracted by my footsteps. Quickly she asked, "Can youhelp me?"

Blissfully, I replied, "Sure, what can I do foryou?" I couldn't believe the girl even spoke to me. She, Cathy, needed me tofind her room. Regardless of my unfamiliarity with the hotel's geography, Idecided to help her out. A few minutes of searching landed us there, and thisravishing girl thanked me from the bottom of her heart. The last thing I rememberseeing was a titanic door dividing and barring our paths.

That night, twothings kept me from sleeping. The incident with the girl made me think aboutnothing but her. Her silky brown hair and beautiful blue eyes made me forget theplans with my family. She reminded me of a goddess from one of those mythologicalstories. The other thing that frenzied me was the colossal cacophony produced bymy father. His snoring ruined my mood.

The next morning my family droveto a nearby attraction, the Hot Springs Pool. Being surrounded by good-looking,muscular body-builders intimidated me; the surfers seemed to have tired of Malibuand decided to show off their masculinity in Canada. While relaxing, I saw thegirl from the day before enter the pool area, accompanied by her grandparents. Iwas hesitant to get up, because I felt shy and was afraid she wouldn't recognizeme, but I couldn't resist her beauty. I walked toward her, afraid of sayingsomething doltish. I greeted her, and luckily she recognized my voice andintroduced me to her grandparents. Soon, my parents came over and Cathy'sgrandparents continued praising me in front of them. While they were chatting,Cathy and I walked to the other side of the pool where no one was visible. Nomatter what angle I looked at her from, she was gorgeous.

For the next fewhours we talked about almost everything, from how her parents had passed away towhat she got for her birthday. Almost every story she told was sad. Once, she hadgone out jogging with her favorite dog. She hadn't noticed the fog and wasenjoying the time with her dog, but a few minutes later, he was run over by atruck. If it weren't for her dog, she could have been killed. The hardest thingfor me was realizing she couldn't explore what nature was providing: all thosewhite sprinkles on the tops of mountains, the fluffy clouds that reminded one ofheaven. I abhorred the idea of Cathy not enjoying this, but she didn't seem tomind.

I listened to her stories not because of her beauty, but herhonesty and candor. She also didn't seem to care about my race, never asking meoffensive questions, yet not hesitant to inquire about being Korean. Unlike othergirls, she enjoyed my company. Just as I listened to her stories with excitement,she listened to mine - lame to me, in comparison with hers - with greatpleasure.

On the ride home, I realized I have not appreciated my greatopportunities and advantages. The support I receive from my parents, teachers andfriends - I never thanked them for sharing their precious time with me. My egowanted more and I became selfish. Realizing that everyone in this world should betreated equally and deserves equal opportunities, I am eager to help people likeCathy. I feel as if I have been given a mission to value what I have, and becomean honest, diligent doctor who will find a way to cure Cathy's blindness.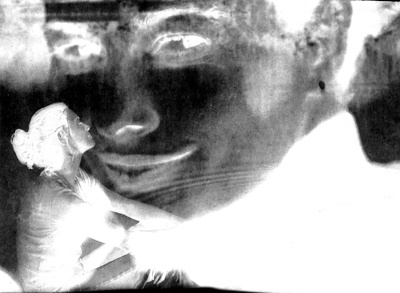 © Anonymous