Moving Away
December 22, 2009
From my bedroom I heard them talking, my mom and stepfather. I knew what they were talking about, too. They wanted to move to Philadelphia where my stepfather was from. This was exciting for me, but at the same time, it was scary. I was afraid to move away from all of my friends and family. I was worried I wouldn't see them again and I was worried that I wouldn't be able to make new friends in Philadelphia. Philadelphia, as I had heard from my stepfather, was quite different from rural Vermont, the only place I had ever lived. It was this first move, from Brandon, Vermont to Philadelphia, Pennsylvania, that started the series of moves that would become my school years. Because of the constant moving, I was afraid to meet anybody new, and I was insecure.

So, it was done. We moved to Philadelphia where I was enrolled in William H. Loesche Elementary School for one school year. I made some friends, as well as some adversaries. The meanness of other students, as well as teachers, fed this introversion. The day after I graduated from Loesche, we moved into a different neighborhood. Different kids, different adults and a different atmosphere, once again, made me unsure of myself, but I made friends with a neighbor's son. Hardly had I started middle school when I was uprooted again. My mother and I moved back to Vermont, and I was enrolled in Rutland Intermediate School. I moved many more times, back and forth from Vermont to Pennsylvania, and even to New Hampshire. The constant moving, accompanied by the constant estrangement from my friends, made it more and more difficult for me to open myself up and socialize with new people. Every time I had opened up to people, the experienced ended with me moving away, usually never seeing those people again. On the off chance that I did see them again, they wouldn't recognize or remember me even though I did them. I never made friends or tried to be accepted into any social groups. Instead, I always waited for people to come to me and accept me into their groups

My mother and I moved to New Hampshire. With the "threat" of another move, this time to Massachusetts, looming in the darkness, I decided to move in with my father (still keeping in contact with my mother, of course) in hopes of achieving a more permanent living environment. For four years, longer than I have ever lived in one place, I stayed in Bethel, Vermont with my father, stepmother, and two half-sisters. I made friends and was accepted into several social groups at school in Bethel. While living in Bethel, I started to tear down the wall of introversion that I had built around myself throughout my childhood. I began to open myself up to people and make good friends whom I intend on keeping for years to come. After shedding my timidity, I joined many extracurricular clubs including the drama club, student council, and the track and field team. I even did various Elvis Presley impersonations in front of the entire school at assemblies and concerts. I also accepted the invitation to attend the week long political summit, Green Mountain Boys' State. During my stay there, I knew only two boys of the 150 boys present. I was forced to socialize with these other boys and get to know them. Despite all of the social hardship that I encountered as a result of the moving, I was able to rise above it and eventually become comfortable with meeting new people again. I must admit that every remnant of my introversion has not left me, but, when it does finally go, I will be content to move away from it and never return.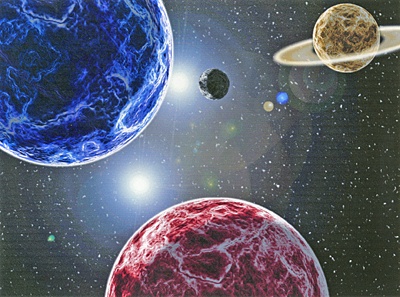 © Alex D., Phoenix, AZ