ROLLINS COLLEGE
May 6, 2010
Just north of Orlando, Florida- in a small suburan-type setting.

Timidly going to see rollins college was one of the best choices ever. I didn't really like that fact that it was such a small school hardly reaching 2 or 3,000 students, but when i arrived i was greeted by a beautiful campus.

Getting a chance to go on a group tour with other juniors, who have started the college searching process made it very comforting. The tour guide having such a positive attitude contributed to a welcoming feel. As we got to walk around we saw the cafe (with a sushi bar), the library, a sample dorm, the bathrooms, and a class room. While walking through the campus i did feel as though the campus was a little claustrofobic until i saw the pool and the beautiful scenary of the lake: perfect for all the water sports provided and photography.

The tour guide was able to answer the majoirty of the questions and the ones she couldn't were later answered by an adminstrator. Being able to see the other types of kids interested in the same school as me and hearing their questions was quite beneficail.

One thing that i do like is the amount of kids that study abroad for one at least one semester (63% of the kids) and also the fact that they recgonize that some kids are bad test takers so they will allow you to do a project to send in instead of sending in your SAT or ACT scores.

I personally don't know yet how comfortable i would be with having so few amount of kids attending the school but it does feel very family-like. For those people, like my self, that have a lot of hobbies this school is the right choice for you with so many oppurtunities.

Lastly, i will notet that at rollins they have this thing called Fox Day which is one you are excused from classes and buses will come and take you on a day trip to places like disney, being so close to orlando, and the beach.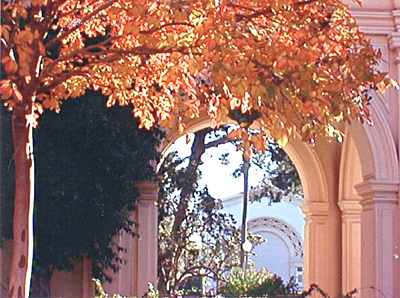 © Rachel B., San Diego, CA