How to Brainstorm for the College Essay
May 29, 2020
One of the most stressful things about applying to schools is writing the college essay. If you think you have average grades and lack extracurriculars, then there is pressure to write an unsurpassable essay that stands out from the thousands of applicants—all with their own compelling stories.

However, this anxiety can be alleviated by brainstorming and drafting essays between the summer of junior and senior year. By the time the application season rolls around, all you have to do is add the finishing touches.
Here are some helpful tips to get the ball rolling:
Some General Advice
1. Start researching the essay questions before writing to know what the college is looking for.
2. Read examples of successful essays. Johns Hopkins "Essays That Worked" website has a great selection from their admitted students.
3. Be mindful of the word limit.
4. Know the essay prompt front and back.
5. Most importantly, be yourself. The essay should tell the admissions officers about who you are⁠—quirks and all. Being authentic ensures that you will be admitted to a school suited for you.
Brainstorming
This early on, you don't need to worry about having the perfect essay in mind. The process of brainstorming is as if you were asked by Saturday Night Live to give an opening monologue: chances are that if you aren't a comedic genius, creating a groundbreaking skit will be challenging to accomplish on the first attempt. Of 2,000 ideas, only ten of those may have potential, while the other 1,990 are humorless and downright painful to sit through. Ten quality ideas are all you need to pique their interest and possibly secure a contract with NBC.
- Write down all potential essay topics—no matter how bad or cringy they may be.
- Create a list of your positive personality traits and strengths. Ask people who know you well for input on your list.
- Next to those bullet points, jot down examples of what you have done to illustrate those traits.
- Think of life events that defined who you are today.
- Look at old photos for inspiration.
- Create a timeline of memorable moments.
- Focus in on one specific event, not a series of stories.
Questions to Ask Yourself
1. What is the most difficult decision I've ever had to make?
2. What sets me apart from others?
3. Is there a moment that I am proud of how I handled myself?
4. What is my most cherished memory or item?
5. How do I overcome/handle obstacles?
6. What major life lesson have I learned?
7. What am I passionate about?
8. What person do I esteem highest in my life and why?
9. What was a failure I learned from?
10. What was a success I learned from?
11. When was a time I helped someone?
12. What is a significant experience I had while traveling?
13. Do I have a unique family tradition?
14. When have I stepped out of my comfort zone?
15. What am I a natural at?
16. Is there a quote I live by?
17. What are my hobbies?
18. Is there anything on my academic record that I need to explain (like a bad grade)?
Some Things to Avoid
- Don't write a list of accomplishments. There will be other opportunities to do so on your application!
- Don't use a thesaurus for every word. Overly verbose words make sentences awkward and detract from your story.
- Don't talk about topics you avoid at Thanksgiving (i.e. , religion and politics).
- Don't only write about hardship if you choose to write about the adversity you faced. Take a different angle on it by explaining how you grew from this event.
- While you should generally refrain from scaring colleges, don't hold back. Be the complex, flawed you that makes you magnetic.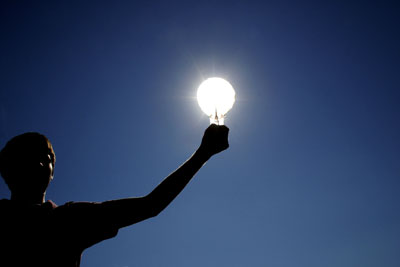 © Ty B., Oak Bluffs, MA