Cold Tea
MAG
November 4, 2012
Cracked copies of National Geographic,
Ripped, dusty, filled with last year's news,
Starting afresh with a pencil,
Crumpled papers scattered,
Shreds of rejected drafts thrown
Like rice on a wedding.
It starts quite simple,
As shadow builds,
Depth emerges,
And a form, from an abstract, slowly
comes out.
Its understanding was at first exclusive
to the creator,
Anybody trying to look would be shooed,
Told that it would be ready when it
was ready,
No signature.
Simple and anonymous.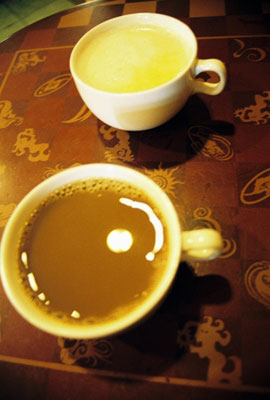 © Anonymous